Expert Witness and Causation Reports
Expert Witness and Causation Reports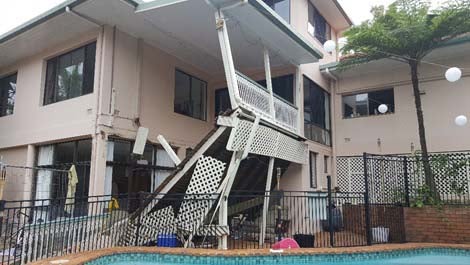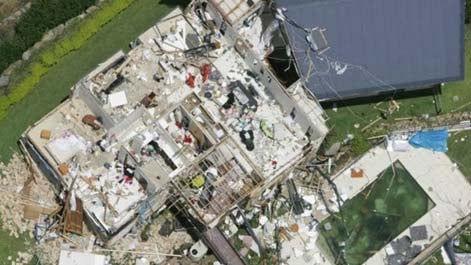 Booth Engineers and Associates inspects and reports on hundreds of distressed structures each year. Ranging from small retaining walls and residential dwellings, up to large commercial and multi-residential buildings. Booth Engineers and Associates can inspect and provide succinct written structural engineering reports and advice on your specific structure. In particular, common requests for causation reports include:
– Damage to building / residence from trees, retaining walls and excavations;
– Insurance claims and associated causation reports;
– Expert Witneess / reports relating to injury or damage;
– QBCC decision reviews for builders and owners;
With such a broad range of knowledge across our office, we can assist our clients to get the best result based on sound structural engineering knowledge and concise communication. This enables you to make well-informed decisions with structural engineering information provided in a usable context. We are regularly engaged by lawyers, solicitors, liability adjusters, and builders/contractors to prepare structural engineer reports.
The Director and Principal for Booth Engineers, Stephane is involved in the preparation of expert investigations and reports for numerous legal forums every year, with regular court attendances. Typically engaged by clients such as the Queensland Building and Construction Commission (QBCC), Law Firms, and private parties – Stephane's expert professional skills, in-depth knowledge of the industry, and necessary verbal clarity allow for comprehensive expert witness services to all clients across various forums.
Some noteworthy cases we have worked on:
Queensland Civil and Administrative Tribunal (QCAT)
– Hall and Agoston v Queensland Building and Construction Commission (2020)
Expert witness for QBCC (2016 to 2020)
– Dixon Homes v Queensland Building and Construction Commission / QBCC (2018)
Expert witness for Dixon Homes / CDI Lawyers (2018)
– Correnti v Queensland Building and Construction Commission (QBCC) (2014)
Expert witness for QBCC / Holding Redlich Lawyers (2011 to 2014)
– Imperial Homes Pty Ltd v QBCC (2014)
Expert witness for QBCC / K Henwood Lawyer (2012 to 2014)
District Court (QDC)
– Haggar v Qld Metal Recyclers Pty Ltd (2019)
Expert witness for Haggar / PHV Lawyers (2018 to 2019)
– Greatorex Industries Pty Ltd v Suncoast Property Developments Pty Ltd (2016)
Expert witness for Suncoast / Romans & Romans Lawyers (2012 to 2016)
– Gratrax Pty Ltd v TD & C Pty Ltd (2013)
Expert witness for Gratrax / Crouch & Lyndon Lawyers (2009 to 2013)
Supreme Court (QSC)
– Bigby v Kondra (2017)
Expert witness for Bigby / Carter Newell Lawyers (2014 to 2017)
– Jackson v Redcliffe City Council (2010)
Expert witness for Jackson (2008 to 2010)
We recommend you contact Booth Engineers and Associates Pty Ltd today to discuss your structural engineer expert witness and causation report needs.
Talk to an Engineer Today
For more information, or to get a quote, please contact our team.